The Lobby Shop, the Westin's new and exciting retail facility, offers a superb and unique range of African gifts, including wonderful selections of hand-painted ceramics, clothing, accessories such as exotic handbags, scarves and headwear, beautiful costume jewellery and indulgent bath and body products.
A magical range of kiddies clothing and plush toys will surprise and delight kids and parents alike. In addition, The Lobby Shop stocks an interesting range of books, magazines, chocolates and snacks as well as a carefully selected range of personal care items for those little emergencies!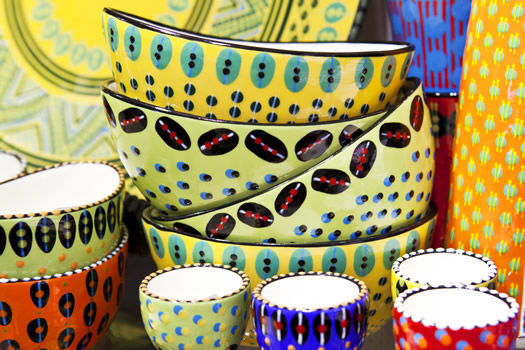 The Lobby Shop offers a shipping service, accepting most foreign currencies and for ease of service can charge purchases to guest room accounts.
Opening Hours: 8:00 AM – 9:00 PM Monday through Sunday.